Our Cabins - the perfect country getaway
All our cabins are built of natural woods. They are very private and nestled in the trees. The cabins are equipped with stove, fridge, pots, pans and cutlery, power, propane heating, running water, as well as for the atmosphere as wood stove or a fireplace. The most cabins have satellite TV. Bedding and towel are provided (a few exceptions apply).

The clean-up of the cabins is included in the price when you stay 2 or more nights. For the stay of only 1 night an additional clean-up fee will apply. ... click here for more details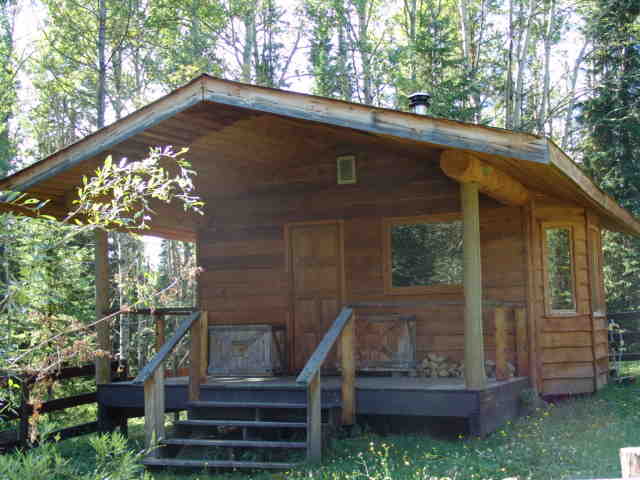 Enjoy our wood heated Sauna
With the rent of one of our cabins you can relax in our soothing wood heated sauna.

Our Sauna has the best clear cedar wood. It has interior light, a window, temperature gauge, four benches, rocks, air vents, bucket and ladle.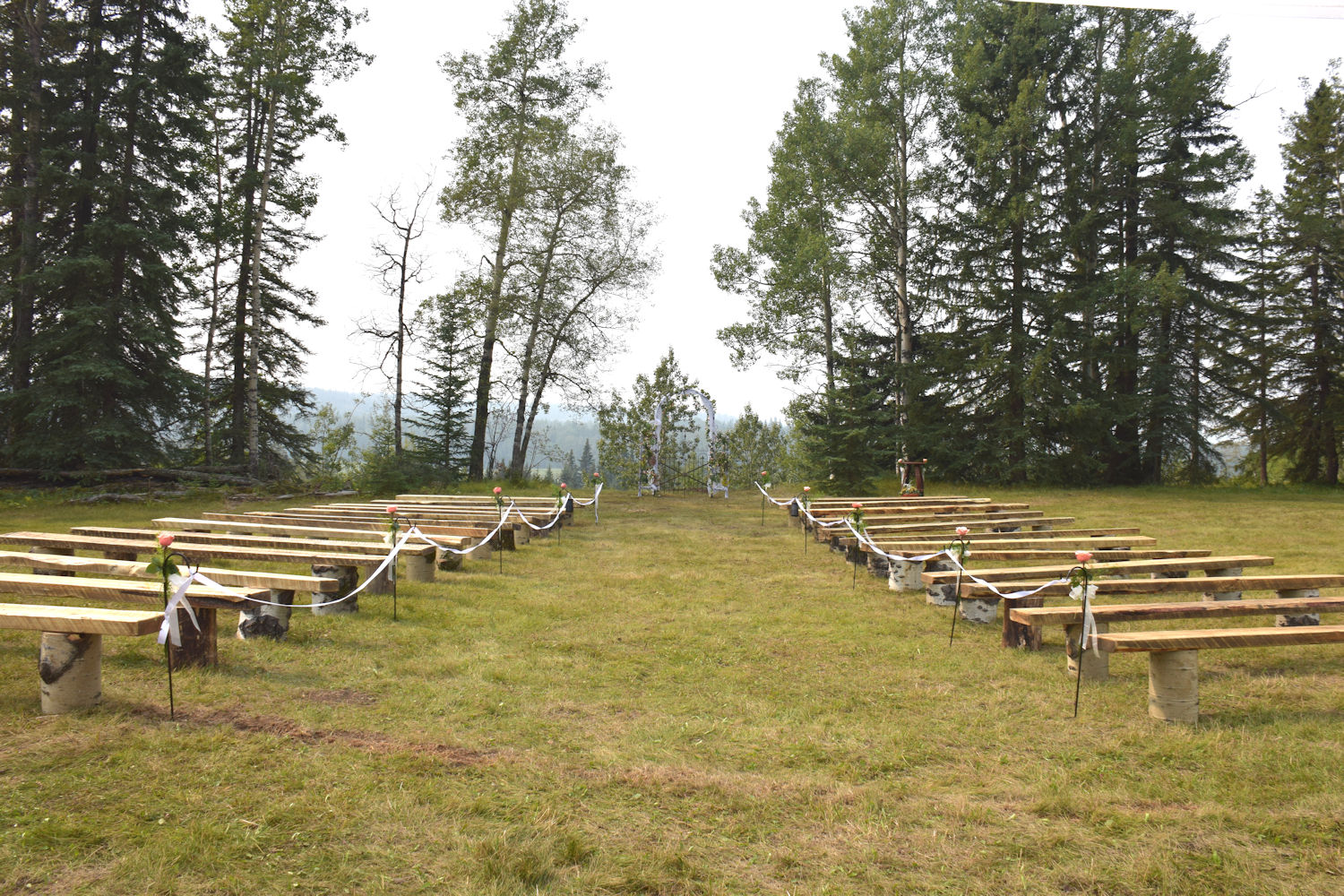 Planning a wedding or a private function?
We have the perfect set up on our property. We provide open spaces to put up your tent or just beautiful spots nestled in the trees.
We can accommodate a large group for your special day. Please ask for more details.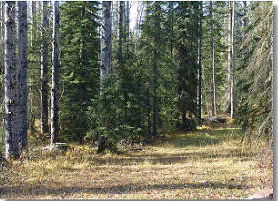 Use our hiking trails in summer or the groomed x-country trails in winter time
The trails - all on our own property - provide different distances and degrees of difficulties. They will bring you up as high as approximately 1,600 m (4,600 ft.) where you can enjoy a magnificent view to the Rockies.
As soon as the snow is on the ground we start grooming our trails of approximately 25 km. We groom our trails for skating technique as well as the classical track set. Bring your own skis or rent a package at our place.
Please click here for a detailed trail map. Please be advised that Ski-Doo riding on our property is not permitted. But your can start from our premises and go into the forestry behind our property.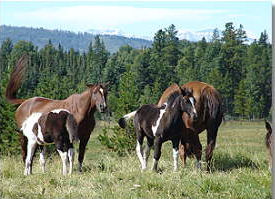 Go for a trail ride in the surrounding Crown Land

Bring your own horse and go for a trail ride in the wide open Crown Land bordering our property.

Barn, corrals with a water source, outdoor riding arena and feed are available at our place. Please ask for more details.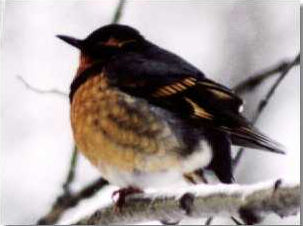 Bird watching, wildlife and photography opportunities in abundance
Explore the home of multiple species of water fowl including ducks, geese, heron and swans; marsh and songbirds like meadowlarks, canaries and black birds; birds of prey such as eagles and hawks; and game birds like grouse, partridge, pheasants and quail. Even hummingbirds find their way to our place. With a little luck you will meet an abundance of deer and elk in their natural environment.

Or just hike up the hills on our property and discover the breathtaking views from there to the Rockies. Do not forget your camera! For pictures please visit our Gallery.